Deputy Editor-in-Chief, Gazeta Wyborcza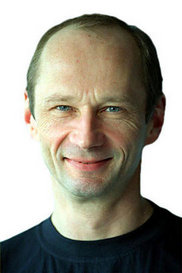 Piotr Stasiński obtained his doctorate degree in humanities at the Institute for Literary Research of the Polish Academy of Sciences. The extended version of his doctoral thesis was published 1982 as a book entitled Poetics and Pragmatics of the Feuilleton.
In 1980, Stasiński co-organized 'Solidarity' trade union in the Polish Academy of Sciences. After the declaration of martial law in December 1981, he was involved in clandestine activities of the democratic opposition against the communist rule as the editor of the underground Warsaw weekly newspaper Wola. Stasiński was arrested and tried for political 'crimes' and eventually acquitted in 1982. He continued his underground opposition activities till 1989.
Stasiński was the managing editor and author at the 'Nowy Dziennik' ('Polish Daily News') in New York City between 1989-1993. In 1992, he lectured at the semester course in global economic issues for middle managers of American companies at the Seton Hall University Business School, South Orange, New Jersey.
Piotr Stasiński has been the editor and head of the Political Desk of Gazeta Wyborcza since 1993; editor and head of the Weekend Essays and Comments section of Gazeta Wyborcza since 1998, and deputy editor-in-chief of the newspaper. Guest political commentator in an independent tv station in Poland (TVN) since 2011. Stasiński is special media advisor at Gazeta Wyborcza Foundation since 2021.